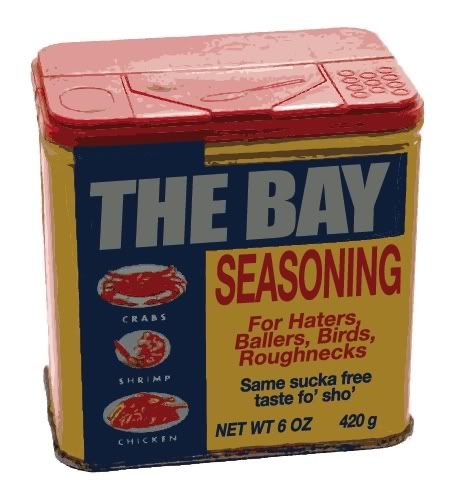 Belly Up is about to jump on a plane to Prague in less than 24 hours and he's bringing his cold. Hopefully he's overdosed on airborn for the multi-hour plane ride across the world, otherwise we might see him as the next featured documentary on Current TV. Regardless, I'd like to take this opportunity to then, welcome
Mike Konnect
to the GoldSweat standard. Mike crumbs from the old bay aka Baltimore proper. Having moved to the west coast some 4 years ago after growing up in the club scene during the historic mid-atlantic rave era. I'm not even going to link you on that one, its THAT significant. Now a frequent lurker of back doors down in the lower haight, GoldSweat is happy to have him on our side. He don't give change to hobo's and hates his friends. Shit... maybe he should just work for us instead of hang out with us... whatever.
TONIGHT! HAIGHT STREET FAIR COME DOWN EVENT! HAPPY BIRTHDAY TEENY BUBBLES! WELCOME B.RICH TO SAN FRANCISCO! PALMS OUT SOUNDS! PARTY LIKE US! ELI GLAD! HAPPY MEAL! HARDCORE PORN! LOCO! GOLDSWEAT! ICE CREAM! BLAH! UNDERGROUND SF!
Hardcore Porn, GoldSweat.com, and Three Twins Ice Cream invite you...
TO TREAT YOURSELF TO A SWEET
Ice Cream Sunday
B.Rich


(Palms Out Sounds/Party Like Us/Pittsburgh)
Destroying dancefloors with thick basslines, wobble flourishes, and breaksy, swinging drumkits, B.Rich already has massive support from the hottest of DJs around the world, including Drop the Lime, Reid Speed, AC Slater, etc. Having recently released the 9th EP for Palms Out Sounds entitled,
Ain't Here to Party
, expect to do the exact opposite for this very
EXCLUSIVE
Ice Cream Sunday presented by Hardcore Porn, Goldsweat.com, and Three Twins Ice Cream!!!
B. Rich Myspace
Download his March Promo Mix @
HERE
Serving it Up alongside B.Rich are DJS:
Happy Meal (Yahtzee!/Hardcore Porn)


Eli Glad (SF)


Just Loco (GoldSweat)
TEENY BUBBLES BIRTHDAY BASH!

$3 COSMOS & FREE ICE CREAM GIVEAWAYS
ARRIVE EARLY TO SAVE MONEY & HASTLE
FREE B4 10:30
$5 til 11:30
$7 after
21+